Vertex value-added services complement and enhance our warehousing, transportation, and logistics practices.
Using value-added logistics services allows the preparation and product enhancements such as assembly, kitting, packaging and labelling operations to be executed within our distribution facilities. This is a cost-effective supply chain strategy that gives you much more flexibility over your inventory.
Our value-added services provide solutions that go beyond the basic warehousing and transportation services can include but not limited to:
Kitting & Final Assembly
Vertex can provide a variety of kitting & assembly services aimed at improving punctuality, production costs, and order processing. Vertex has experience with both stock kitting services (off the shelf) where kits are assembled from mass produced items kept in inventory and on demand kitting services where units are assembled as orders are presented.
Poly-bagging & Shrink Wrapping
Vertex also offers a bundle pack shrink wrapping and onsite product poly-bagging service. This allows for mass customization of orders as well as the ability to produce and fulfill customer orders on demand. Typically, this process is called "co-packing" which consists of wrapping different products together (for example to bundle a sample of a new product with an existing product line) or identical products (in the case of promotional offers ex. "buy one, get one free.")
Labelling
Vertex offers mass application services for customer specific, supplied or Vertex generated labels in addition to or separate from our other value-added offerings.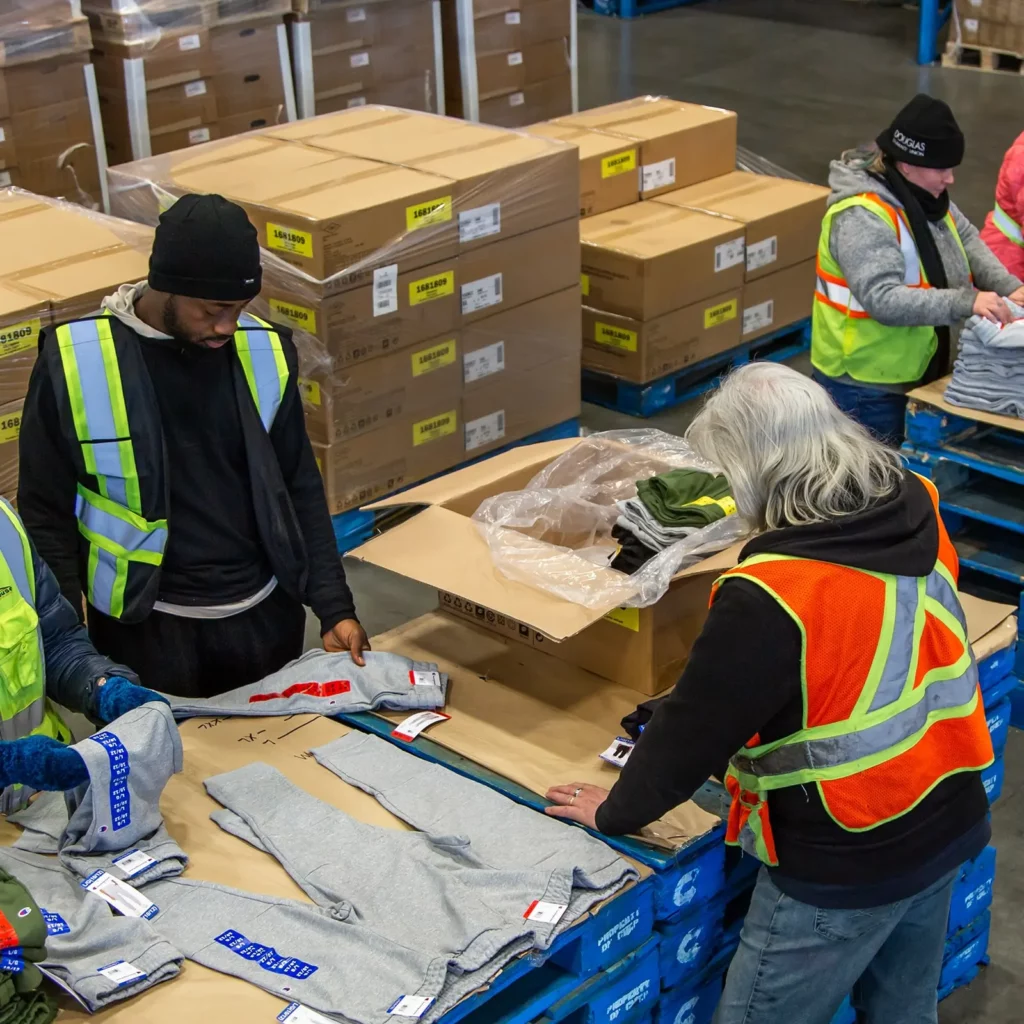 "Vertex has been extremely helpful in providing solutions to our ever-expanding business needs. Their professional and systematic approach to warehousing has allowed us to stay ahead of our competition in today's market. We truly value our partnership!"
"We have been partnered with Vertex for 3PL services for several years . They execute keenly on all key services: Pick/Pack, Shipping, Inventory Management, and Special Projects. The Vertex Customer Service team is responsive, flexible, and shows an impressive level of Product Knowledge throughout the partnership. As a valued business partner, they deliver results quickly and efficiently."