Our pick and pack services are just a small portion of our complete supply chain management solutions.
Vertex provides a variety of flexible, highly efficient fulfillment solutions to several very well-respected companies in the consumer electronics, sporting goods, dry food service and construction material industries.
Vertex provides dependable, cost-effective solutions for your entire order fulfillment including pick and pack needs. We provide the facilities, established labour force, management systems, operating equipment and procedures captured into one easy point of contact.
We offer handling services by the pallet, master carton, inner pack, or individual unit coupled with exceptional processing times from order receipt to shipping. Above this, we can accommodate any immediate rush or emergency handling needs, giving you another level of exceptional service able to be provided to your clientele. At Vertex, we also provide rapid turn around for products that must be broken down and sorted, then selected for furtherance to multiple locations.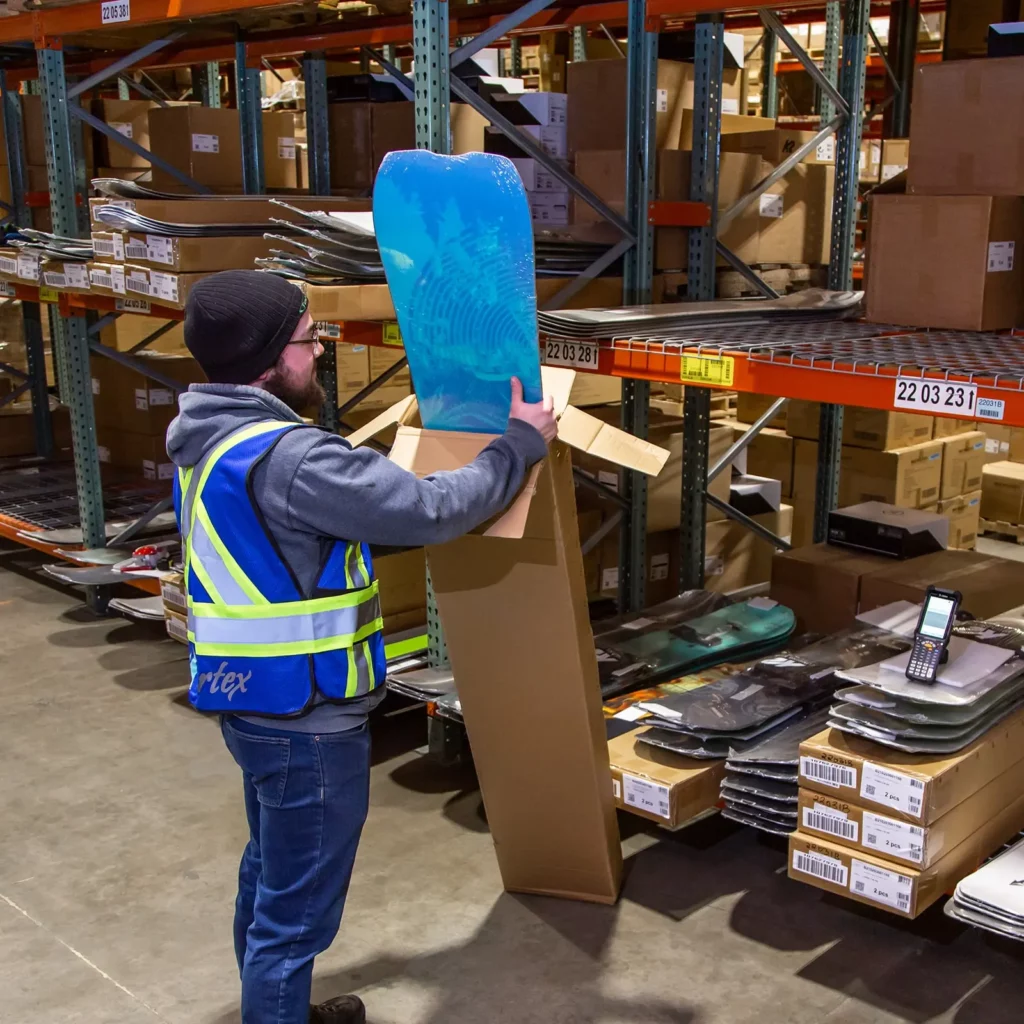 "The team at Vertex is a pleasure to work with. They are quick to respond to requests and always provide the best service possible to both me and our customers. Whenever a problem arises, Vertex always finds the best way to solve that problem and accommodate the unexpected."
"We've enjoyed a partnership with Vertex for 14 years and it is definitely a partnership! The team is always available and willing to work collaboratively toward the common goal for our clients. We can always rely on Vertex for excellent service and communication."