Cross-docking is an effective supply chain strategy which has many strengths and possibilities.
It allows for accelerated product flow and offers significant reductions in bottom line costs. Cross-docking provides a faster and less expensive way to route product that is shipped in bulk from manufacturing facilities to Vertex where it is then deconsolidated into multiple shipments and delivered directly to your customers. Additionally, special labelling or packaging requirements can be met as a value-added function of the Vertex cross-dock service offering.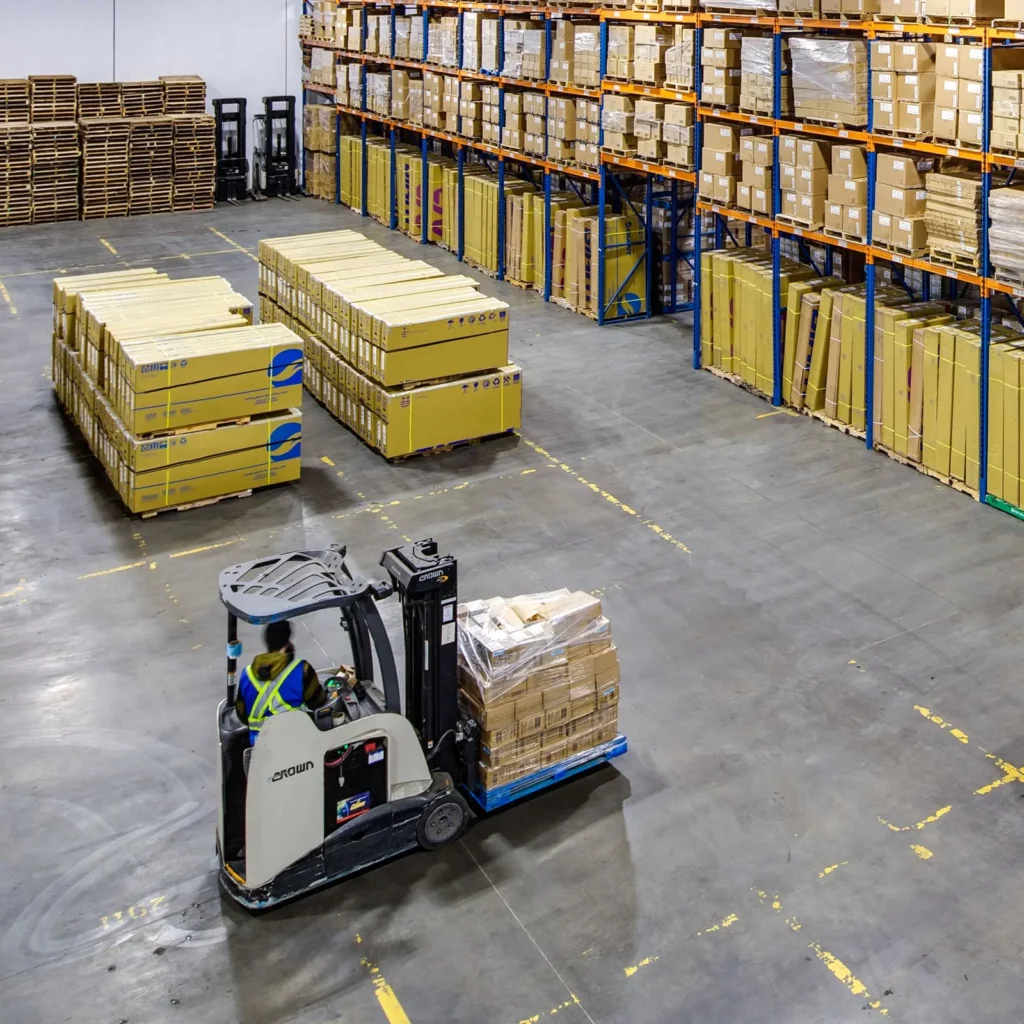 "Vertex has been extremely helpful in providing solutions to our ever-expanding business needs. Their professional and systematic approach to warehousing has allowed us to stay ahead of our competition in today's market. We truly value our partnership!"
"Vertex Logical Solutions is an exceptionally well-run company that has provided tremendous stability and reliable service. Shipments go out on time; reporting is accurate, and staff are responsive."